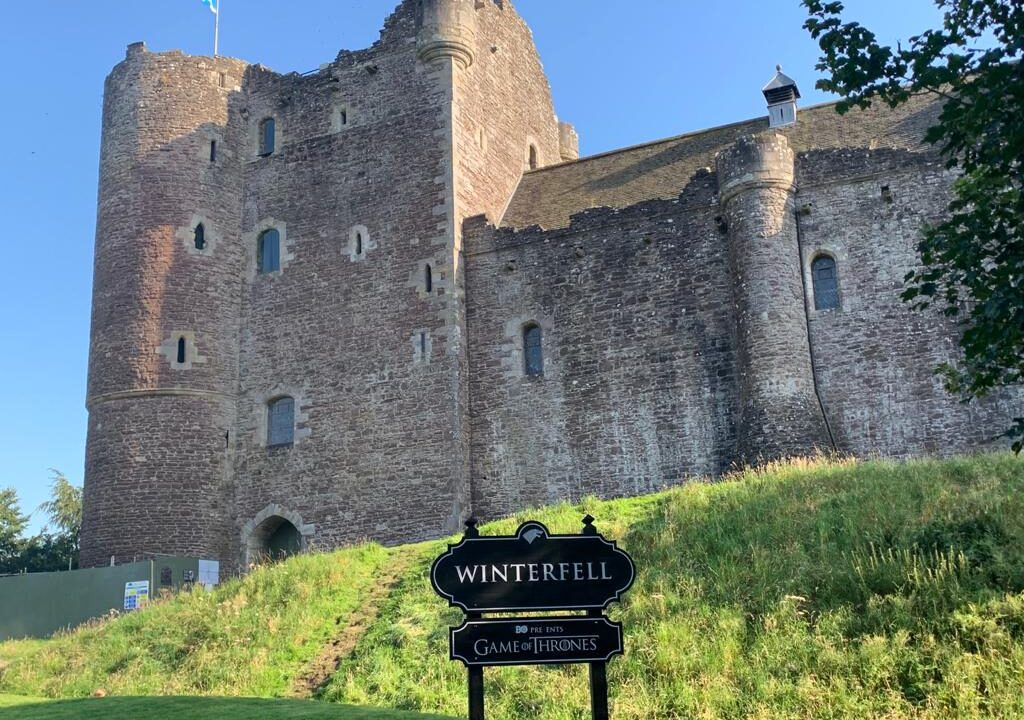 Where is Game of Thrones Winterfell Filmed?
Doune Castle, near Stirling in Scotland, is one of the best-preserved medieval castles in the UK although aficionados of the TV adaptation of George RR Martins Game of Thrones might recognise it as Winterfell from series one.
The castle has a long history dating back the 1400's and housed many a famous personage including Mary Queen of Scots and Bonnie Prince Charlie. It even appeared in Sir Walter Scott's romantic novel, Waveley. He described the "gloomy yet picturesque structure", with its "half-ruined turrets" and yet these very turrets were later used to represent Ivanhoe Castle in both the 1952 film and the 1996 adaptation of Ivanhoe by the same author.
Monty Python fans might be thrilled to know that Doune Castle also featured in The Holy Grail … several times! It was originally planned that the team would use several Scottish Castles to represent the many castles in the film but somehow there was a hitch, and they were unable to use most of the locations that they had lined up.
In the end they did not have time to reorganise the filming so instead, as Doune Castle was the only one where they still had permission they went ahead and with the use of clever camera angles Doune became Castle Anthrax, Swamp Castle and Camelot (Tis' a silly place!).
They also managed to film at Castle Stalker (Castle Aaargh), in Argyll, Kidwelly Castle in Wales and Bodiam Castle in East Sussex.
The castle is also seen as Castle Leoch in the TV series Outlander and also recently appeared in the 2018 Netflix movie Outlaw King based on Robert the Bruce's uprising to win back Scottish independence.