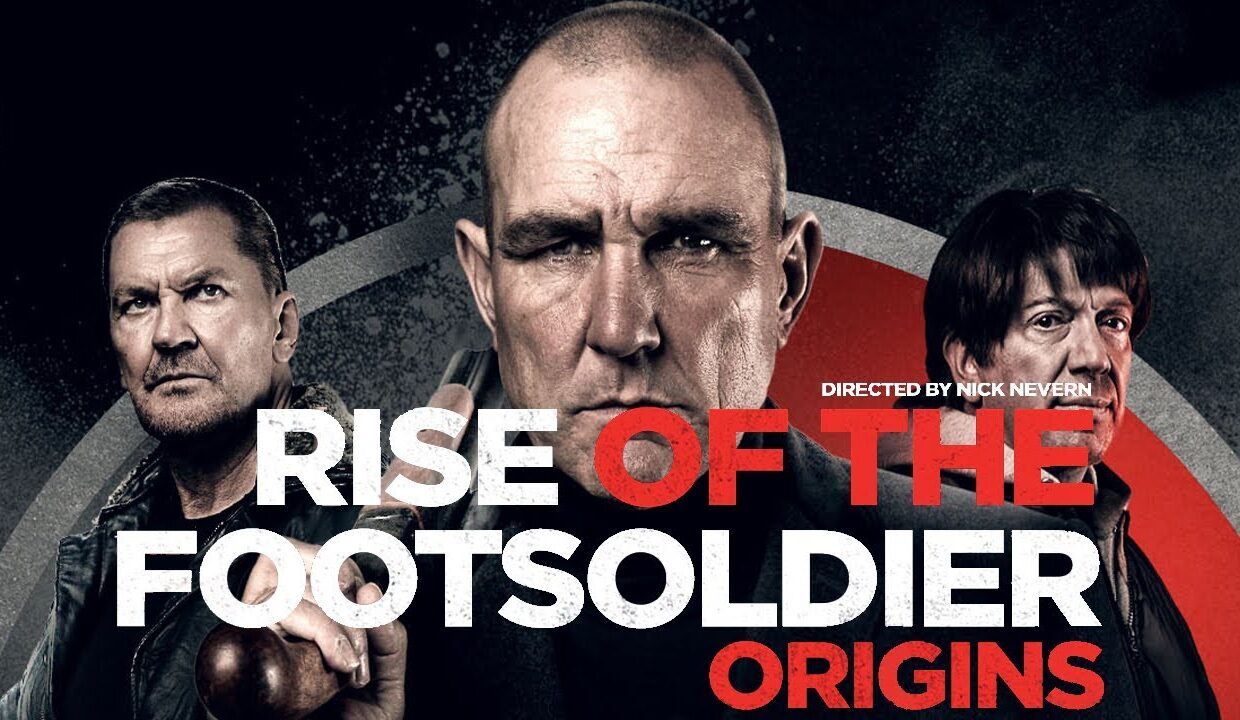 Rise of the Footsoldier Origins – NEW RELEASE
Rise of the Footsoldier Origins
The Rise of The Footsoldier has been a British film industry success since 2007. Written and directed by Andrew Loveday and Nick Nevern, the new incoming addition in the series is jam-packed with not so children friendly dialogue and thrilling moments of violence and storytelling.  This exciting new release of The Rise of The Footsoldier Origins is heading to your cinemas on September 3rd, 2021.
In this movie, you will find Tony Tucker (Terry Stone) returning from the Falkland war, with heightened bitterness and anger. In this plot, the viewers will be able to see a hard-hearted account of an Falklands War veteran, Tony Tucker, who entangled himself in one of the most notorious gangland murders in British history (ukfilmreview.co.uk).
The IMDb describes this gripping storyline further, "Tony makes a name for himself in the Essex underworld with his security business and drug dealing, after entering a partnership with gangster Bernard O'Mahoney, his life spirals out of control in a cycle of drugs and violence, things get even worse when he meets notorious hard man Pat Tate and local drug dealer Graig Rolfe, culminating in the Rettendon Range Rover murders of 1995".
This superlative thriller, set around Essex in the late 80s rave scene with a captivating soundtrack will have your eyes glued to the screens. This is must-see for anyone who's ready to have their mind blown, with a plot that tells it like it happened. Book your tickets and get ready for the most thrilling watch in the British film industry to date.